With respect to Sir Isaac Lime and Alexander the Grape, boozy popsicles have become the best way to cool down during a summer party. And while you can get by making your own, there's now a whole cottage industry ensuring that your favorite childhood treats have made the journey to adulthood with you, with offerings ranging from spiked takes on Fla-vor-Ice to ice cream, push pops, and organic cocktails on sticks. It's officially adult ice pop season. Time to stock up.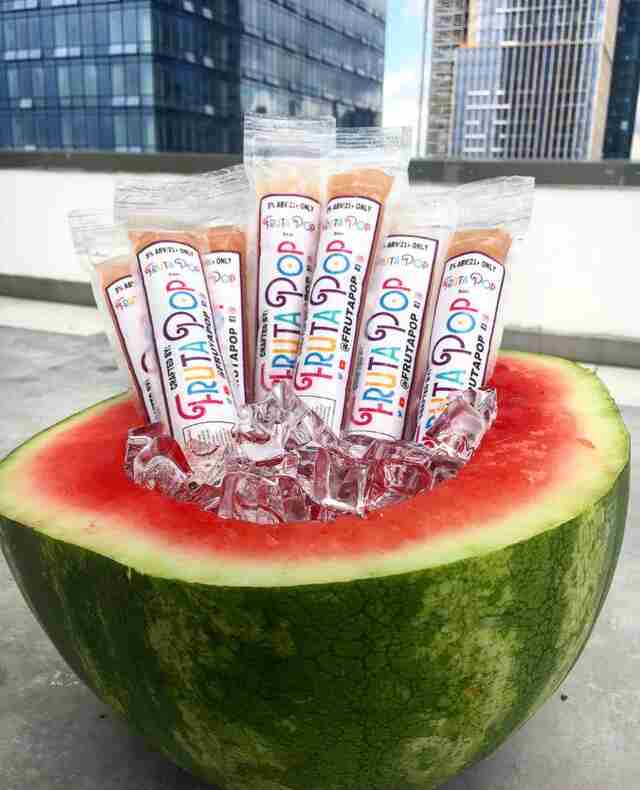 FrutaPOPs
Essentially frozen versions of lowtails (low-ABV cocktails, in case you're not currently sitting at a trendy cocktail bar), FrutaPOPs emphasize organic ingredients — including no added sugar — in their craft version of the poptail. Flavors range all over the board, with pops ranging from Watermelon Margarita to Mango Mimosa and on-trend stuff like frozen rosé and a non-alcoholic pumpkin-spice cold brew for hotter fall days.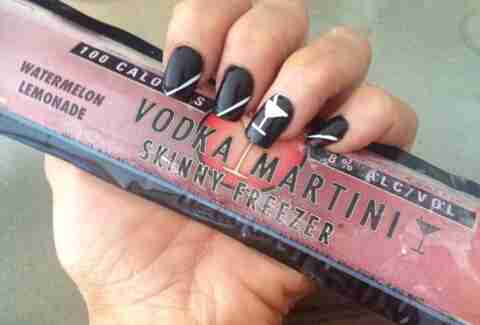 Slim Chillers
Slim Chillers may sound like the name of a '90s hip-hop artist or a '70s TV sidekick, but last summer, in the year of our lord 2018, these boozy pops became a phenomenon thanks to their dominance at Costco. Finally, parents have an alternative to just mixing a half-gallon of Kirkland vodka in a bucket with a 1,000-pack of Strawberry Short Kook Otter Pops. Even better, these suckers clock in at 8% ABV and a scant 100 calories and come in flavors like Watermelon Lemonade, Cosmopolitan, Appletini, and other concoctions that you're generally only confronted with at Applebee's. And now, following last year's breakout success, the brand is catering to the Frosé All Day crowd with Skinny Freezers, a like of frozen wine pops, in case you want to keep it a little classier.
SnoBar Cockails
SnoBar's got the boozy popsicle thing on lock, offering a solid line of with cosmos, margs, and mojitos on sticks. But not content to settle with popsicle dominance, the company also has a line of ice creams — Brandy Alexander, Pink Squirrel, and Grasshopper among them — that clock in above 8% and also come in push-pop form. They're mostly available on the west coast and in the south (here's a handy locator), but given the rapid expansion, expect them to continue to sneaking into grocery stores across the country. Until then, you can also order them online. But be forewarned. The ice cream is poised to create a vicious cycle of breaking up with somebody, eating your feelings, then immediately calling your newly minted ex again.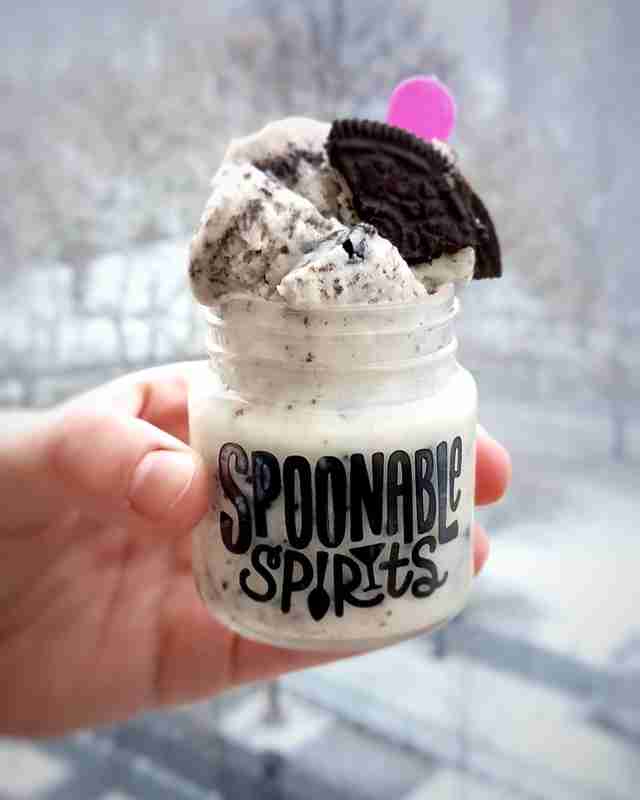 Spoonable Spirits Pudding Shots
Pudding shots, especially the frozen kind, are an unsung hero of the novelty booze world. And while these delicious, low-impact sugar bombs are technically not boozy shots, you can always opt to buy the mini versions of versions like Cake Shake and Naughty Nutella Latte, jam a stick in them, and do your part in taking the love of pudding pops back to the happy place they deserve. You can order them online as minis or in little reusable jars.
Most of the pops on this list clock in relatively low in alcohol content. But Buzz Pops, well, Buzz Pops didn't come to the party to have a mellow time in the lazy river. Packing a whopping 15% alcohol, the 100-or-so-calorie pops come in flavors like a particularly limey Moscow Mule, Blueberry Mojito, and the tequila-spiked Blueberry Mojo. The sorbet-based treats are essentially boozy push-ups doubling as stiff cocktails, and can be ordered online.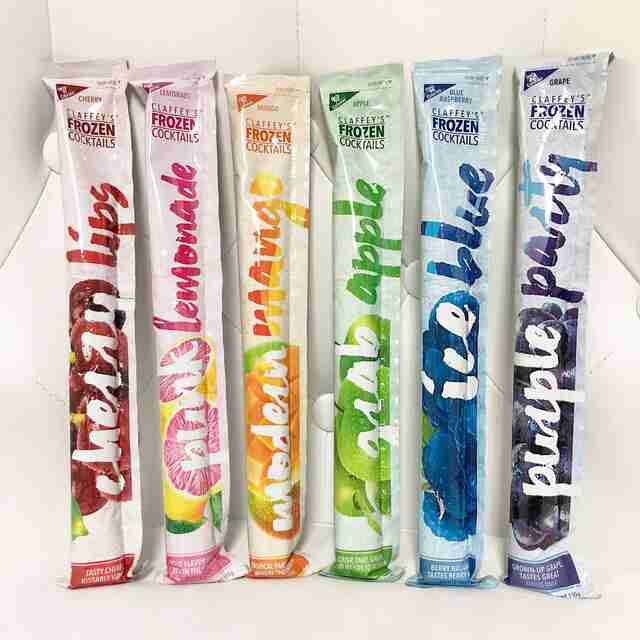 Claffey's Frozen Cocktails
Claffey's checks off a bunch of key boxes for its squeezable freezer pops, which come in flavors like Pink Lemonade, Grab Apple, Purple Party, and Cherry Lips (or Pink Lemonade, Apple, Grape, and Cherry, if you don't want to sound like a weirdo when asking for one). They're made with cane sugar and pack 90 calories into a 6% alcohol package. Most importantly, they're delicious. Expect to see these ones everywhere this summer, as reports of them being spotted at Costco mean that the odds of a friend bring a 12,000-pack to your next party are pretty good.
Sign up here for our daily Thrillist email and subscribe here for our YouTube channel to get your fix of the best in food/drink/fun.